Experience the Veet Sensitive Precision Hair Removal Beauty Styler and feel confident in the results

Removes hair instantly, pain-free.

The finishing touch is flawless and can be used daily for instant and painless hair removal, with no nicks or irritation.

It provides a smooth surface free of peach fuzz so that your makeup looks flawless!

The device Sweet Touch Touch Trimming is a device for pruning and drawing areas of the Sensitive body such as the face, bikini, and armpits.
Quick & Gentle
Its cutting blades don't touch the skin, so no fear of cuts! High Precision: dedicated accessories to get precise shaping and styling Ideal for quick touch-ups, wherever you want.
Trim For desired eyebrow length just trim them!
Shape For perfect eyebrow contouring, remove the comb and use the high-precision head. Touch the skin lightly and push it across the eyebrow.
Veet Sensitive Precision Beauty Styler
Veet Sensitive Precision Beauty Styler is a device from Veet specially tailored to gently trim and precisely shape your sensitive body parts, such as your face, bikini, and underarms.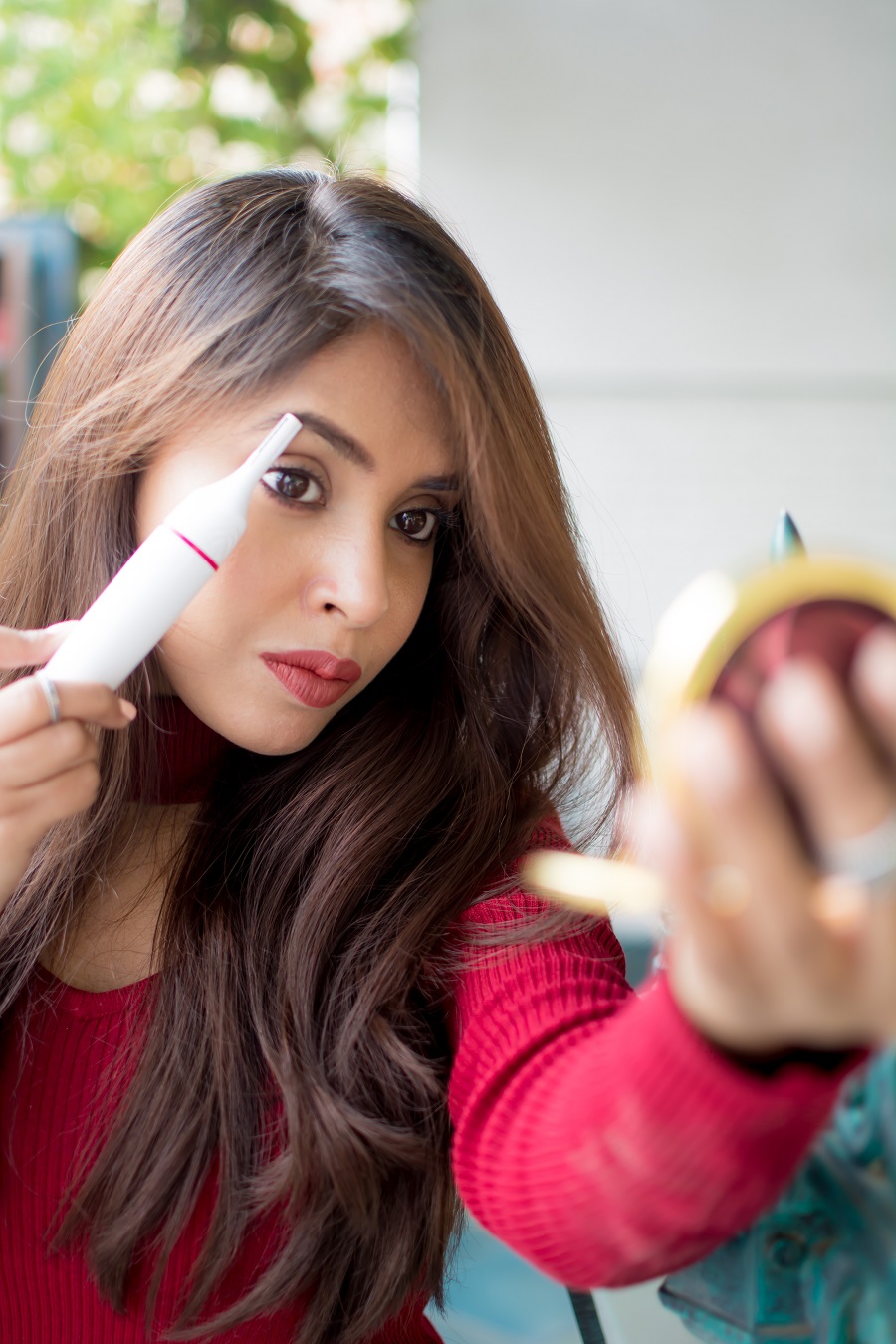 Touch on Your Face and Body
So now that you are proud of yourself to have done your eyebrows all by yourself without any help from the parlor lady, it's time to move to other annoying hair on your face.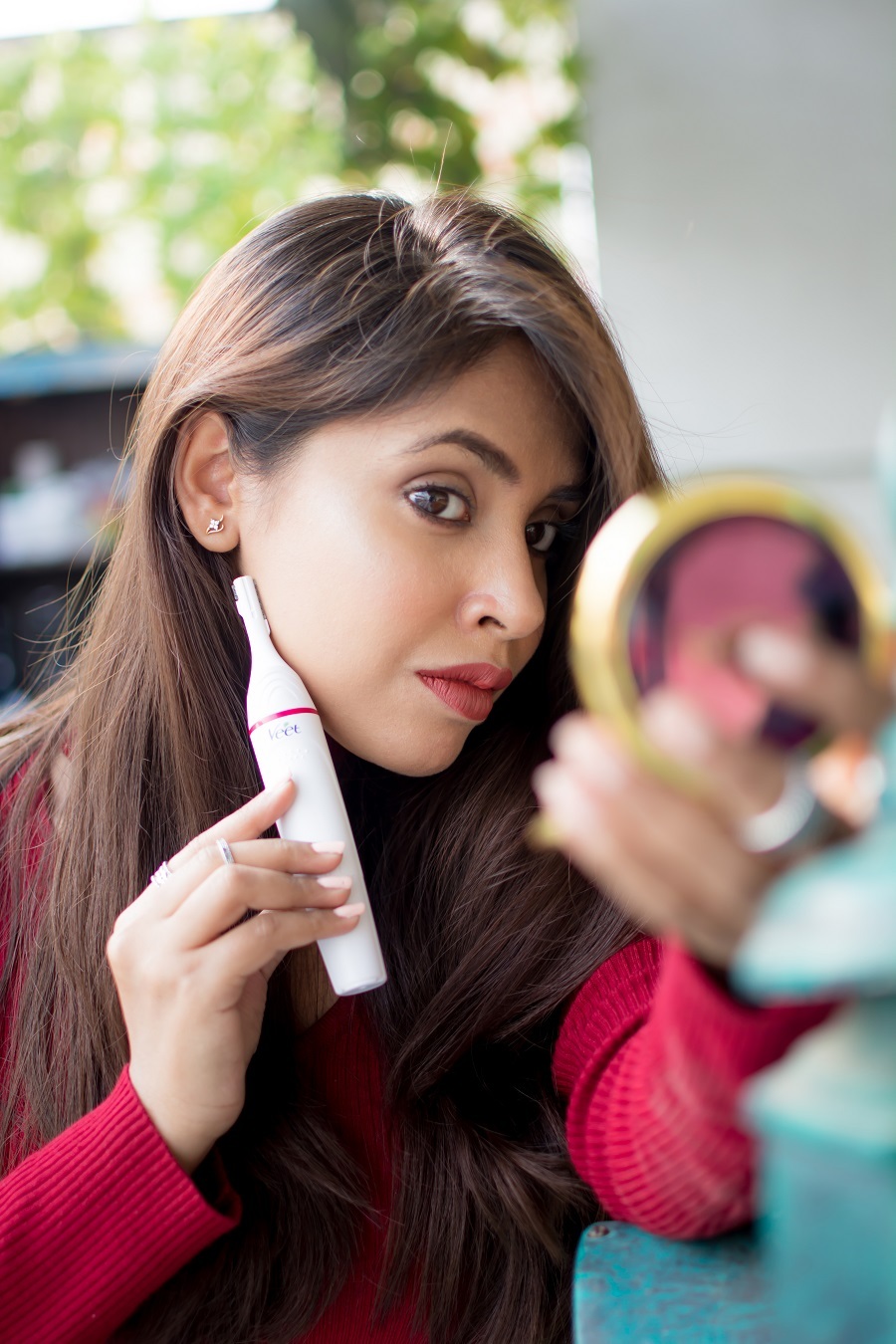 You use it on your underarm hair the same way we did it for facial hair.
We didn't really do regular maintenance on my bikini area because, just like the case of my hairy arms and legs, I find it troublesome and tedious.  And for the bikini line, put on the comb attachment first and comb your bikini hair to trim off the length. After trimming the length, just remove the comb and use the trimmer exactly as we did before.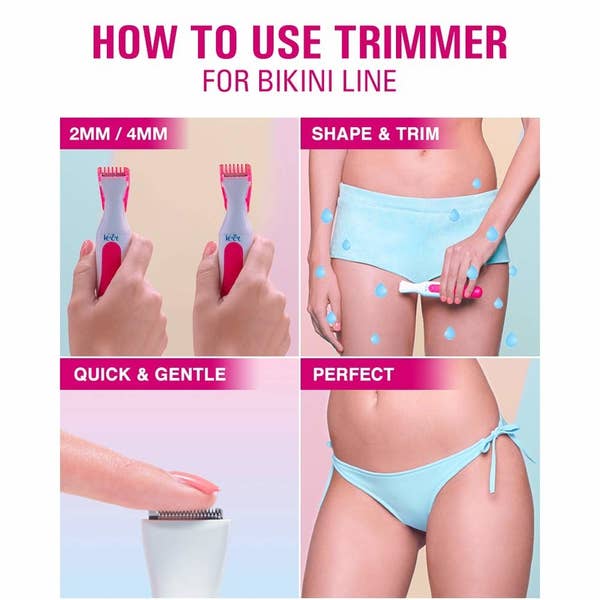 It's an easy pull like that ????????????. Convenient, no? I usually hate hate hate this kind of hard plastic packaging because I have to use hardcore scissors to pry it open (lame flimsy scissors will just break down), so troublesome
Tadaa you are hair free without any pain! Aren't you proud of yourself?
To store or carry it, use the pouch that comes in the box. And keep it clean with the brush provided.
Veet Sensitive Precision Electric Trimmer